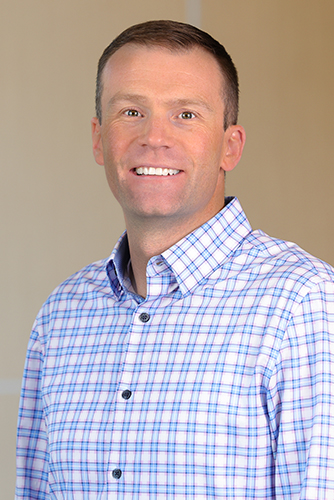 Drew has been with Western Insurance Associates since it's inception. He previously worked for Hodgson and Associates. Drew and his team have accomplished a lot in 6 years. Drew served on Allstate's National Advisory Board which he says was an incredible experience. His team also finished in the top 100 out of 10,000 Allstate Agents, an accomplishment that is not easy. Drew is excited about the opportunities that Western Insurance Associates has to offer. They are able to offer more products and options to their clients and have a vast potential to grow and expand their office and team.
Drew's team members say that he brings energy and momentum to the insurance industry and that he has an ability to really listen to people and learn what is important to them. His clients say that he really listens to their concerns and gives them peace of mind by meeting their insurance needs.
Drew grew up in the small farming town of Dayton, WA. As a graduate of Dayton High School, he went on to earn his Business Management degree with a focus on leadership, from Whitworth University. Drew's commitment to providing his community with prime service is expanded with his lifetime membership in the Leadership Spokane Legacy Society. He is a proud graduate of both Leadership Spokane and Leadership Coeur d'Alene. He has also obtained his Agribusiness and Farm Insurance Specialist (AFIS) certification from the International Risk Management Institute.
Drew enjoys volunteering in the community and has served on the Board of Directors for the Chase Youth Foundation. He is a lifetime member of the Waverly Masonic Lodge, is an El Katif Shriner and volunteers as a judge at the regional and state FBLA events. He says he works a lot and that his wife claims it is his hobby. Drew is married to his lovely wife, Emily, and they have two boys, Cameron and Kaden, who are the center of their universe. When Drew isn't working, he and his family enjoy spending time at their family lake house and attending WSU football games.
Entrepreneurialism runs deep for Drew; he obtained his first business license when he was 10 years old for a baseball card shop. Drew@westerninsurance.com